5 Tips for Wrapping Holiday Gifts
It's time to pull out the scissors, tape and ribbon and start wrapping those holiday gifts! If you're feeling overwhelmed or uninspired, read these tips before you start cutting that wrapping paper!
1.If you prefer using gift bags over wrapping with paper, make sure you have enough. Count the items you have and measure their sizes before heading to the store to purchase your bags. Don't forget the tissue paper!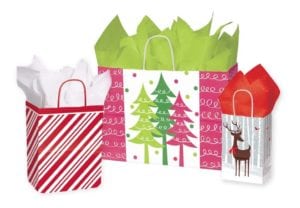 2. Now is a good time to create a gift wrapping storage solution if you haven't already. Plastic bins or even garment bags make for great storage. Put your paper, scissors, tape, tags, ribbon and a pen in the bin or bag so you know where everything is.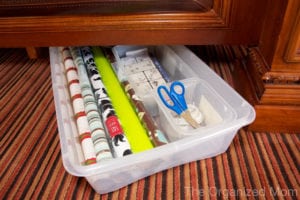 3. Rather than buy a bunch of different wrapping paper patterns, try using brown craft paper to wrap your gifts. Add color and patterns by choosing different colored ribbons to your brown packages.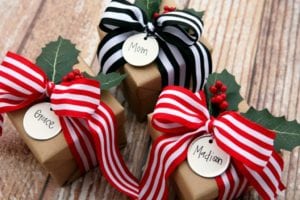 4. Try adding some unique additions to your packages like bells or greens. Tie them onto your ribbon for a fancy and impressive touch on your packages.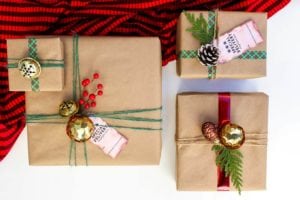 5. If you purchased wrapping paper on rolls, put empty toilet paper or paper towel roll around your roll to avoid paper rolling open and getting ripped.