Best Repositioning/Redevelopment of a Multifamily Community
When Princeton began managing Princeton Bradford in 2017, the property was in a state of neglect. The tennis and basketball courts were in disrepair and the pool had been closed for several years. The property was far from being the jewel it had once been, but Princeton saw it's potential. 
"One Pillars judge called Princeton Bradford Apartments an "excellent and impressive rebirth of a super property."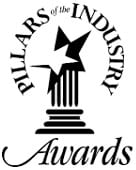 Princeton set out to transform the property – freeing it from years of neglect. They resurfaced the pool and added a new pool deck and furniture. The existing office building was redesigned to add a package area and a fitness center. All building exteriors were repaired and repainted and the common areas were given new paint and carpet. Apartment interiors were upgraded with new paint and carpet, cabinets, appliances and countertops.
Since the completion of the project, the feedback from renters has been overwhelmingly positive, not only around the community improvements but also in relation to the onsite management and maintenance teams. Browse through our pictures above, or read more HERE.