Easy Crafts for Kids – At Home With Princeton
It's hard to keep kids entertained while they're stuck inside on a gloomy day. Get their creative juices flowing with some fun craft ideas! Here are 5 fun crafts that include items you already have laying around the house…
1 – Create your own puffy paint – Mix equal parts shaving cream and glue in a bowl. Add a few drops of your favorite color food coloring. The consistency will look like a foam and smell like shaving cream. Let the kids mix and watch the puffy paint form it's shape. (Make sure you dry any paintings overnight as these take a while to dry)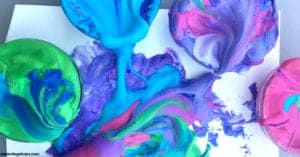 2 – Paper plate crafts – Have a package of disposable plates at home? These can be great craft inspiration for the kids. Have them draw their own self portrait, create fun masks or cut out ears and whiskers to make Easter bunnies. Here is a great resource for finding great paper plate crafts!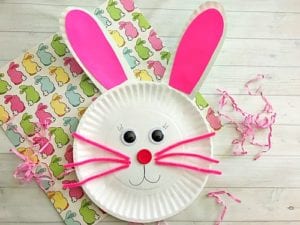 3 – DIY Sensory Bottles – Clean some empty plastic bottles you have in the recycling and put them to good use! Let the kids fill them with whatever you have laying around. Rice, glitter, pom poms, colored water…anything works!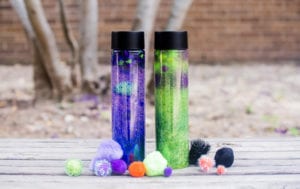 4 – Rock Painting – Get the kids outside for some fresh air. Have them be on the lookout for rocks and stones that they can bring inside to paint. Make funny faces, cool designs, write uplifting messages and add glitter if you have it!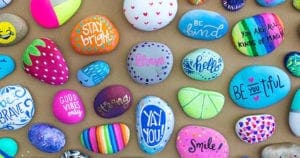 5 – Homemade Playdough – Playdough is fun to play with and even more fun if you make it yourself! Check out this simple recipe here that won't take long and will include items you already have in your pantry.