The holiday season is here which means lots of events, shopping, dinners and parties! With all of that comes a lot of spending! Try to stick to a budget this holiday season with these 8 tips.
1 – Make a list and stick to it! Decide who you need to buy for and be strict with adding anyone else.
2 – Skip the impulse purchases! Stores put a lot of fun goodies right near the register for a reason. Skip checking out the impulse section this year and head right to the register instead.
3 – Buy online when you can. This helps because you can compare prices, find online promo codes and many stores offer free shipping this time of year.
4 – If you're hosting a party or dinner, ask your guests to bring things! Don't put the burden on yourself to purchase and supply the whole meal. Create a menu and give everyone something they are in charge of to supply.
5 – Use cash if you're able. Try not to pull out the credit card to avoid any holiday debt.
6 – Rather than buy for everyone in the family, do a secret Santa instead. That way you can only buy for one special person instead of several.
7 – Avoid getting tempted by sales. If you are done shopping be done. Don't buy something just because it's now on sale.
We hope these tips are helpful and that everyone finds time to relax and enjoy the holiday season this year!
Father's Day is this weekend! If you haven't already found the perfect gift for your dad, try one of these ideas that you can pickup before the big day. Dad is sure to love anything on this list!
1 – A gift card to his favorite restaurant
2 – Tickets to a sporting event
3 – Gardening tools and plants for his garden
4 – Grill tools along with a gift card to the local butcher shop
5 – A bag of his favorite fresh-ground coffee with a unique mug
6 – Tickets to tour a local brewery
7 – Create a personalized itinerary for a "day out with dad"
8 – Slippers and pajamas so Dad can relax
9 – Tickets for a boat cruise
10 – A car wash kit with all of the essentials to wash his car.
It's Day 5….the final day of Princeton's 5 Days of Giveaways! Find our tips for last-minute shopping ideas and get the final question!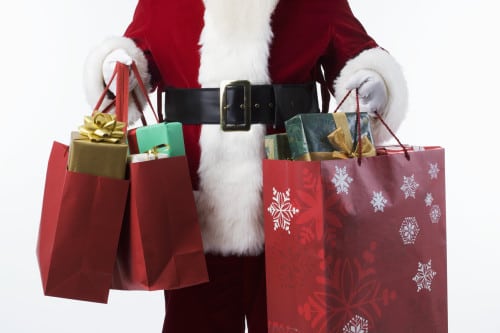 It happens….we look at the calendar and it's only a few days until Christmas and we still haven't shopped for everyone on our list. Read these tips and ideas below if you're in a time crunch and need gifts fast…
1 – If you don't have time (or energy) to head to the mall in the eleventh hour, try a DIY gift instead! You can craft an ornament or bake some holiday cookies for the last people on your lists.
2 – If you can't get out to even buy a gift card, consider printing one right from your home computer! Many stores offer online purchases and they can e-mail you your digital gift card right away.
3 – Consider gifting an experience rather than an actual gift. Head to Groupon or Living Social and purchase an outing or lesson for your friends or family members.
4 – Check store websites to see if you can pickup items that you purchase online. Some stores (like Walmart) offer free pickup until 6pm on Christmas eve of items purchased online. You can skip the search and the crowds and head right to the pickup section of the store.
5 – If all else fails….regift! You may have something at home that you haven't opened or used that might be great use to someone on your list.
QUESTION 5: Do you prefer to receive gift cards or actual gifts?
Head back over to our Facebook page here and leave your answer in the comments to be entered to win a $100 gift card!