Princeton donates to Project Bethlehem
Project Bethlehem obtains the names of families most in need from Lawrence public schools and select local agencies, and matches them with donors during the holiday season. The three families Princeton sponsored ranged in size from 5 people to 8 people – for a combined total of 7 adults and 12 children.  Armed with their Holiday 'wish lists' the Princeton elves went to work! Employees and residents generously donated gift after gift, going above and beyond the 'wish list' – aiming to give these families an unforgettable Christmas.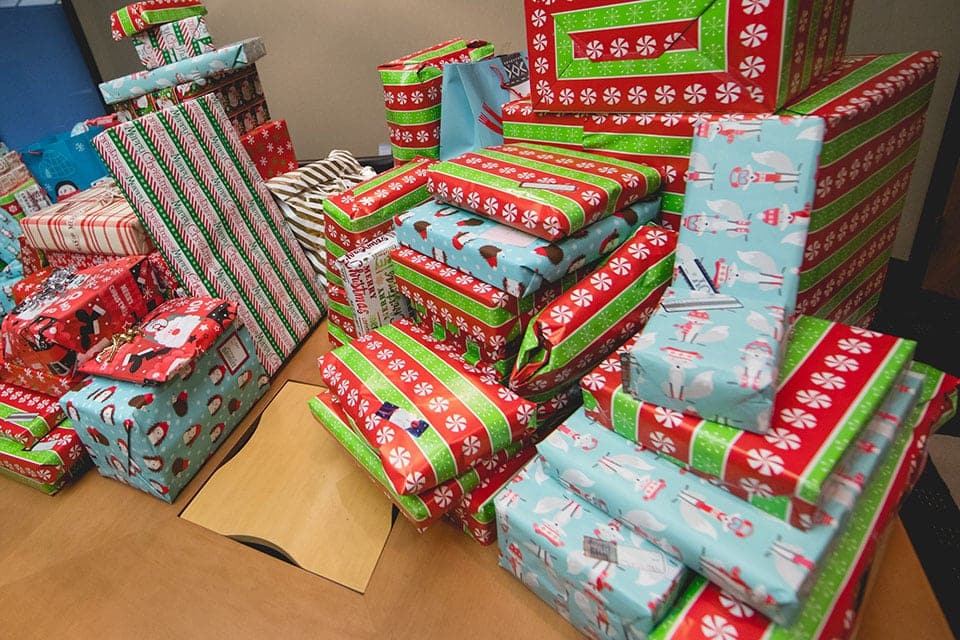 After organizing and wrapping all the gifts, we loaded up two full cars and Princeton's President Emeritus, Terry Flahive and Elan Sablich delivered the gifts to Lazarus House – where they were warmly received by the friendly staff. Hopefully Princeton is able to make the holidays brighter for a few families this season.  Participating in such a noble cause certainly made our holidays brighter.
"Small gestures, like donating just one gift, go a long way during the holidays.  Because when everyone donates, the combined results are amazing."
Did you know – Princeton is giving away five $100 gift cards this week?  Questions are posted daily here on the blog – answer on our Facebook Page for a chance to be entered to win a gift card, just in time for those last minute gift purchases!