Princeton's 5 Days of Giveaways – Day 1
Happy Holidays! We've had our first snow of the season this year so we've all probably pulled out our shovels, gloves and boots! Whether you love spending time skiing in the winter or you only go outside to get to your car, you need to warm up. Here are some tips for drying out your clothes and warming up after spending time out in the snow…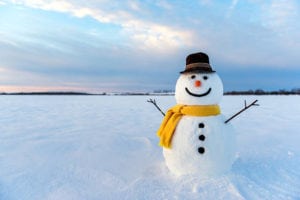 Have a designated spot in your home (maybe in a back hallway or by the front door) that you can keep a tray for wet shoes and boots. Let your footwear dry after coming inside and avoid tracking snowy footprints in the house.
Use a drying rack to hang wet clothes in the bathroom or laundry room after you've taken them off.
Speaking of wet clothes…don't linger in them! Take them off as soon as possible to change into something warm and dry.
Our feet and hands tend to be coldest after being outside. Step into some warm slippers and hold onto a warm cup of coffee or hot chocolate to warm up.
You should always wear a hat outdoors in the winter, but if your hair got wet, use a hair dryer soon after changing clothes to keep cold, wet tresses off your neck.
QUESTION 1: What is your favorite outdoor, winter activity?
Head back over to our Facebook page here to give your answer in the comments on today's post. Then you'll be entered to win!