The leaves are already changing in New England and now is the perfect time to plan your day trips to see the foliage! Here are some great tips for planning a day trip this October.
1 – Plan your dates based on where you are headed.
Remember that foliage arrives earliest where elevation is the highest. Usually New England hits the peak foliage time during mid-October.
2 – Find the perfect spot.
New England offers lots of beautiful scenery including covered bridges, white churches and barns that look beautiful for foliage photography. Find some great places and snap some great shots for your Instagram!
3 – Bring the right footwear.
Hiking is the best way to see the most color. Wear your comfortable walking/hiking shoes so you can climb to some areas for the best views.
4 – Opt for a printed map rather than GPS.
Sometimes GPS doesn't work in remote areas where the best foliage is. Also, a printed map is just more fun for a road trip!
5 – Stop for festive snacks.
Did someone say apple cider donuts? Hot apple cider? These are necessities for a foliage trip in New England and you'll find plenty of farm stands that sell both!
Get ready for fall with these DIY shabby chic pumpkins! Watch the video below to learn a simple craft with 5 steps.
It's below 90 today (phew) and we're ready to start thinking all things fall! If you're like us and love to prepare dinner in a slow cooker when the weather get's cooler you're in luck! Here are five delicious and easy recipes you can throw in your crock pot this week.
1 – Potato Soup  (Recipe Courtesy of Gimme Some Oven)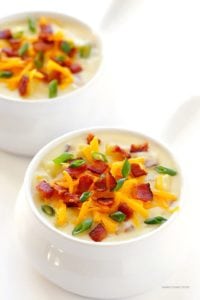 2 – Nacho Soup (Recipe Courtesy of Baked by Rachel)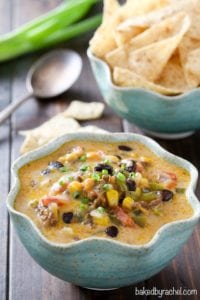 3 – Apple Pie Oatmeal (Recipe Courtesy of Five Heart Home)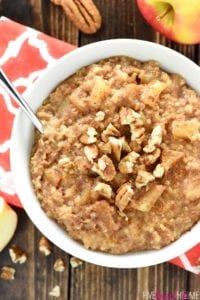 4 – Tater Tot Casserole (Recipe Courtesy of Damn Delicious)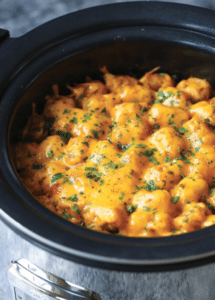 5 – Chicken and Apple Cider Chili (Recipe Courtesy of Foxes Love Lemons)