Earth Day is approaching and it's always a great time to start evaluating how we are treating our environment. There are plenty of ways you can go greener at home beyond the classic "reduce, reuse recycle."
1 – Switch the lightbulbs in your lamps to energy efficient light bulbs. When shopping at your local hardware store just look for the "energy star" label on the package. While we're talking about lamps…make sure to always turn yours off when you're leaving a room.
2 – Use more reusable bags! These are not just for grocery shopping. Start thinking about packing your lunch in a reusable bag and bringing your bags to department stores for shopping as well.
3 – Plant a vegetable garden. Don't have a lot of space? Many vegetables can grow in containers that you can put on your patio or balcony.
4 – Avoid drinking out of plastic water bottles. Purchase a reusable bottle to eliminate the amount of plastic water bottles you are using each week.
5 – Wash more things in cold water than hot. Washing clothes and dishes in colder water is much more energy efficient.
Living at Princeton Westford Apartment Homes just got a bit more electrifying!  We are proud to announce the addition of two electric vehicle charging stations.  These stations are available to you for a free charge!  We appreciate the green movement and we're trying to do our part with the addition of electric car charging stations!
The Series 6 EV charging stations are sleek, futuristic and have a compact design. Thankfully since we are in New England they are also rugged, weatherproof, and made to withstand the harshest elements for years of worry-free operation.  Come check them out, located in front of the Princeton Westford Management Office.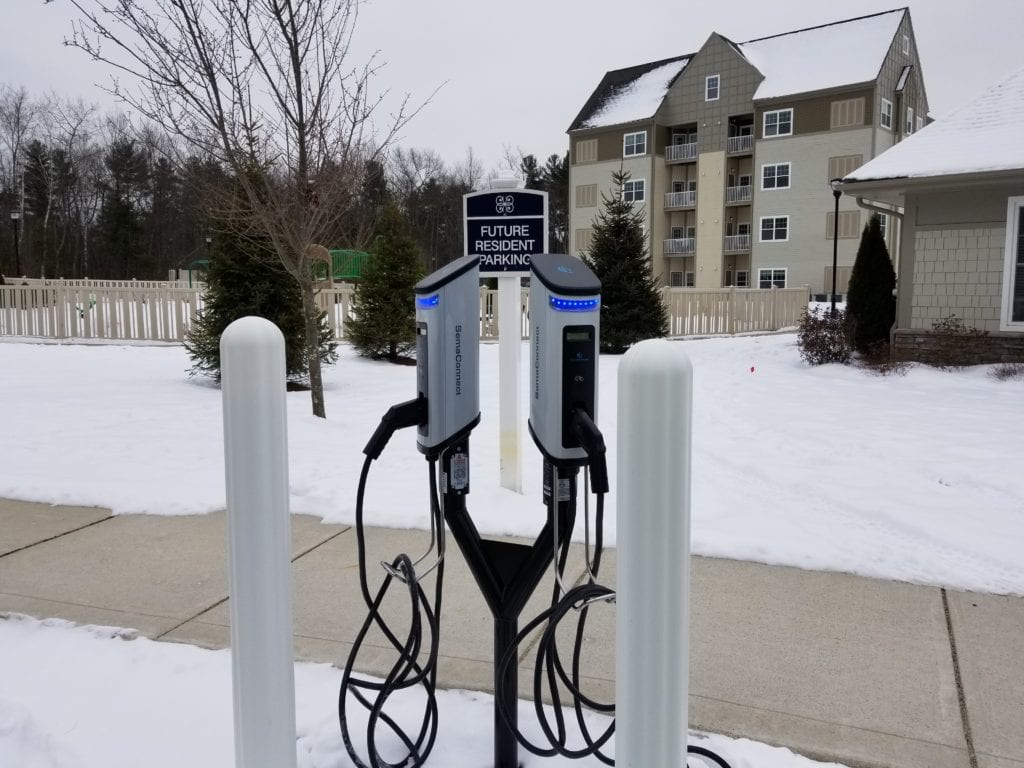 Any of our residents driving an electric vehicle (EV) can pull right up and start charging at our SemaConnect EV charging station – you are not required to join SemaConnect in advance!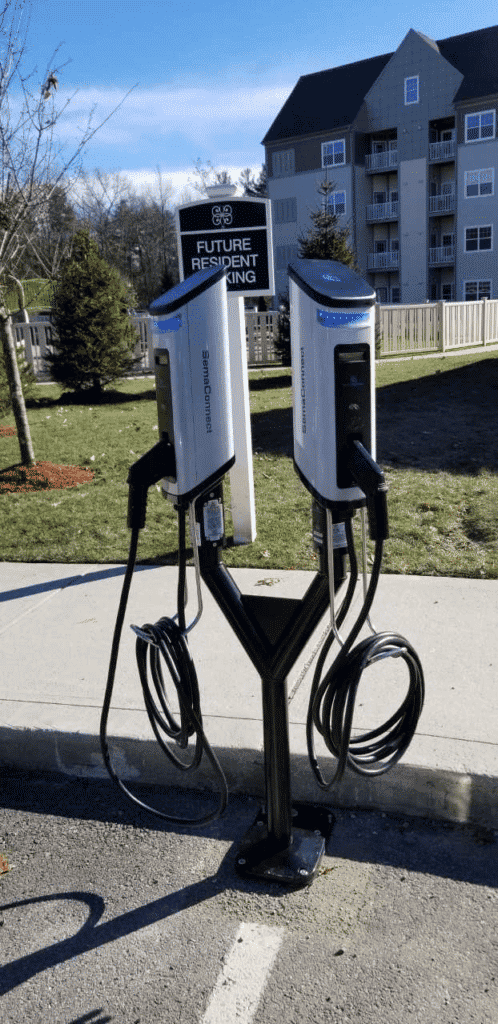 We're so happy to see our residents enjoying this new amenity at Princeton Westford. Interested in learning more about what we have to offer? View floor plans, see additional photos and schedule a tour here!