Sunny, summer days are here and before we know it the crisp, fall weather will be sneaking in. There are still plenty of summer weekends left to take some day trips in Massachusetts. Check out these awesome places you can cross off your bucket list!
1 – Explore the wide-open shoreline of Crane Beach in Ipswich, MA. There are plenty of great seafood restaurants to stop at on your drive home to get a real taste of New England.
2 – Explore a submarine, battleship, and destroyer at Battleship Cove in Fall River, MA.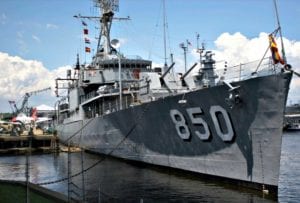 3 – Visit a living history museum depicting how life was in New England from 1790 to 1840 at Old Sturbridge Village (advanced registration required at this time.)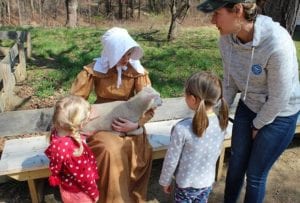 4 – Jump on a ferry and sit back to enjoy the ride to Martha's Vineyard! You can access the ferry in Massachusetts from New Bedford, Hyannis and Falmouth!
5 – Take a beautiful hike at World's End State Park in Hingham, MA – a beautiful area with wooded, natural beauty.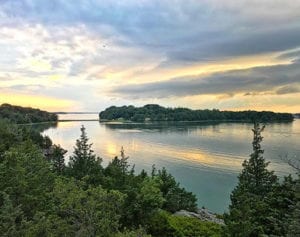 There's a lot to love about Maine in the summer time. If you haven't spent a weekend visiting Maine's islands you should make plans before summer is over! Maine's islands include Peaks Island, Little Diamond Island, Great Diamond Island, Long Island, Chebeague Island and Cliff Island.  Getting to the islands is a quick and enjoyable ferry-ride away.  Our residents at Foreside Estates and Princeton on Back Cove love jumping on Casco Bay Lines for a ride.
Whether you are visiting for a day, staying for vacation, or enjoying one of their scenic or music cruises – Casco Bay Lines is your fun and safe connection to the islands of Maine! The regularly-scheduled ferry operates 365 days a year. There are also lots of fun specialty cruises including a sunset and moonlight run. Learn more about the ferry and boat rides you can enjoy at Cascobaylines.com.